About Sacramento DUI Specialists
Our Sacramento DUI specialist John Williams has been practicing criminal law for over 35 years in Sacramento County, California. Our law firm is one of the few in Sacramento that can say that can face DUI charges and win the case in front of the juries. We are experts in certified field sobriety test field. (Tests that are used to determine the blood levels of alcohol) Our firm has our own blood alcohol test machine in the office for legal purposes. We are top AVVO rated in Sacramento local area and have been published in various attorney magazines as one of the top law firms in the region.
Our law firm have litigated thousands of felony DUI cases including commercial DUI and DUI with child passenger, intoxication hit and run and underage DUI. We represented successfully hundreds of clients in trial including DMV hearings, probation violations and sentencing.
Choosing The Right DUI Attorney Is Absolutely Crucial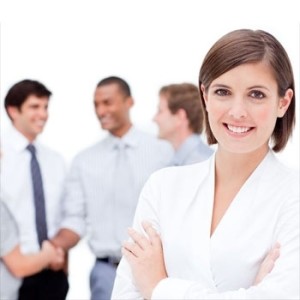 Imagine yourself in the following situation – you are driving home when you see the lights flashing in your rear-view mirror. The police tells you to stop the vehicle. The law enforcement officer approaches your car, asks for your license and registration papers, questions you and then wants you to submit several field sobriety tests including a breathalyzer test. You failed the test and the police arrested you. The arresting officer put handcuffs on you, locked your car and helped you in getting into his police vehicle. You are both silent during the entire ride to the station. You have many questions in your mind – "what did just happen? What will I tell to my family? How will my employer react? Am I going to lose my driving license? What will happen afterwards? Will I be forced to spend time in the correctional facility?"
Of course, by the time you get to the police station, you are shocked, frustrated and depressed.
Being accused in driving under influence of alcohol or drugs is very frustrating and stressful situation. In order to fight for your legal rights in court, you will need to get in touch with a professional as well as experienced DUI lawyer in Sacramento, who will help you go through all the legal proceedings and will make sure that the DUI case is settled with a most positive outcome. Such a lawyer will be able to answer all of your questions, will help you understand all the legal proceedings and will ensure your rights are protected in court.
It Is Our Experience, Credentials, And Success Rate That Sets Us Apart
DUI charges will have a very negative effect on your everyday life. Legal consequences are harsh and frustrating in many ways, including financial, emotional and job related issues. A good lawyer will be able to assist you in crafting the best defense possible and will make sure the overall process goes smoothly so as to allow you to get back to your normal life. The lawyer will have to be focused and concentrated on a positive outcome – getting the case dismissed or lessen the charges to a reckless driving or infraction. There are a lot of competitive lawyers out there, but it is very important to find the one you will be able to rely upon. A seasoned DUI lawyer Sacramento legal expert who knows how to deal with DUI cases the right way.
The attorney will have to first meet with you and discuss your case. No matter how embarrassed you may be, you still need to be entirely honest with your Sacramento DUI lawyer so as to help him discover the best defense strategy possible. Hence, an attorney should protect you in every legal way possible.
The law firm will have to assist you in getting out of your DUI arrest with a minimal damage possible. It is also very important to keep in mind that you should be calm and honest, this will help the attorney to go over his defense list and discover the best defense for your particular case. The attorney knows how to deal with the judge and the prosecution, even though the prosecutor will want you to plea "guilty" or "no contest" to deal with the case quickly.
The stakes are too high and you will need a good legal professional by your side in order to reach a positive outcome.
Dedicated DUI Lawyer in Sacramento CA
The majority of legal professionals will certainly tell you that you will have a lot more chances to deal with your DUI case via hiring a qualified and experienced DUI attorney who is proficient in California laws and regulations, and facing the judge on your own is not a good option. The arrest does not always imply that you will need to spend time in jail or will lose your driver's license. A good DUI attorney will not only be able to lift the majority of legal penalties but can also dismiss the case completely.
Every DUI case is unique and that is why good Sacramento DUI lawyers will use different approach for every single DUI matter. Every detail is important and every piece of information counts. It is crucial not to withhold any facts and be perfectly honest with your Sacramento DUI attorney. This is the only right way to deal with the DUI case properly.
Most DUI cases can have incredibly negative impact on your life – in legal terms and in your private living. Aside from incarceration, suspension of the driver's license, expensive fees and fines, obligatory alcohol awareness program, the DUI charges can cause employment problems, custody issues, certain memberships revocation as well as other highly unpleasant consequences.
It Is Important To Have A Professional On Your Side
This is why it is vital to use an attorney's services when it comes to the DUI charges. A Sacramento DUI lawyer will work very hard in order to deliver positive results in court and at the DMV hearing. He will address your unique situation in a very personalized way and will make sure you get the very best legal defense strategy possible. Using his legal expertise, you will be able to dismiss or lessen the DUI charges and will consequently fight for the right of keeping your driver's license and avoid any possible jail time.
It is safe to say that all is not lost. You will get the proper legal representation, which will allow you to avoid severe legal punishment, keep your driver's license and avoid spending time in jail. You can fight against the DUI charges with a qualified and experienced Sacramento DUI lawyers by your side, contact us at (877) 870-4087.
By Sacramento DUI Specialists