The Main Purpose Of a DMV Hearing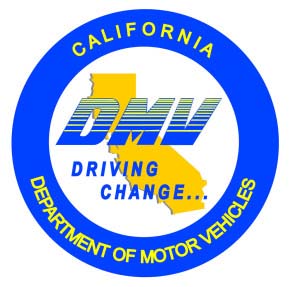 DMV hearing; Suspension or revocation of driver's license is in fact a harsh legal punishment and it cannot be taken lightly. Losing your driver's license will have a very negative effect on your everyday life. This is why it is crucial to consult with a qualified and experienced attorney at the earliest opportunity. A good Sacramento DUI lawyer, who had to deal with similar cases in the past, will know how to fight your driver's license suspension properly on the DMV hearing and might even able to get the case dismissed completely later on. Nevertheless, even in case the dismissal is impossible, a professional attorney will be able to reduce the overall sentence and will make the impact less painful. Hence, it is highly advisable to find good Sacramento DUI attorneys within the very least amount of time possible and to discuss a solid defense strategy with him.
Initiating a DMV Hearing
If you were arrested and charged with a DUI offense, the arresting officer will take your driver's license on the spot. He also will provide you with necessary papers and a temporary driver's license. This temporary driver's license will allow you to drive your care for 30 days after the arrest. Afterwards, the license will be suspended. If you wish to fight for the right to keep your driver's license, you will need to initiate an administrative DMV hearing within 10 days after your arrest. Keep in mind – you will need to file your request to the DMV within 10 days after the arrest. If you fail to do so, the hearing will not be scheduled and you will lose your driving privilege for a while.
It is important to understand that the DMV hearing does not relate to the court hearing or any other criminal hearing and its' results do not depend on the court orders or sentence. Still, if you think that you will be able to deal with the hearing on your own, it is highly advisable to reconsider. If you have no intention of losing your driver's license and wish to keep it or at least minimize the impact of suspension, it is important to consult with an attorney at the earliest opportunity. Only a legal expert will be able to aggressively fight for you to keep your driver's license and help you to deal with the administrative hearing as well as its' legal consequences.
DMV Hearing Is Important!
DMV hearing is just as important as your court hearing. This is one of the many reasons why it must be approached with the same professionalism and legal expertise. A professional Sacramento DUI lawyer, who had to deal with such cases before, understands that losing your driver's license is not an option and will do everything in his power to have the case dismissed. This gives you a much better chance to succeed. Otherwise, if you will choose to fight on your own, you have very few chances to get the positive results you desire. Contact a good attorney right after the arrest and talk to him about the DMV hearing, so he could initiate all the legal proceedings for you the right away.
The Definition of SR-22 Insurance Form
SR-22 is a form of insurance that is issued by the insurance company and is specifically designed to demonstrate that you have a minimum liability insurance coverage. SR-22 insurance proves that the company has provided you with this liability insurance and in case this insurance lapses for any kind of reasons whatsoever, the company will get in touch with the DMV.
If you wish to recover your driver's license after the suspension or in order to get a temporary license, you will first need to get the minimum liability insurance coverage for your car. If you do not have a vehicle, you will need to acquire a special "non-owners" minimum liability insurance coverage. The price of the SR-22 insurance varies in accordance with how severe your past driving records were, where you live and your overall driving experience. If you would like to find out information about your driving record, you can always acquire a copy from the Department of Motor Vehicles. In the majority of cases, the SR-22 lasts for up to 3 years. In some cases the DMV decides to impose a harsher legal punishment and the term may be prolonged.
Contact Us
People often wonder how long the DUI charges will remain on their records. According to the laws and legal regulations, the DUI violation can remain on your record for up to 10 years. This means in case you will be charged with yet another DUI offense within 10 years after the first DUI conviction, the second DUI will go as one with a prior conviction. Once the probation period is over (it usually lasts up to 5 years), you may be able to get an expungement. An expungement does not necessarily mean that your records will be cleaned. You will be able to withdraw the guilty plea and get a dismissal. Still, the original conviction might remain to be present in your record even if you were able to get an expungement.
By Sacramento DUI Specialists