What Is Expungement And How It Works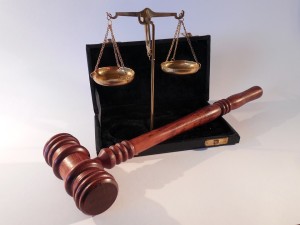 Expungement – according to the law, you are able to withdraw your "no contest" or "guilty" plea right after fulfilling the conditions of probation during the probation period, or if you were discharged before the termination of the probation. In addition, the law states that the court has the right to grant expungement if it is in "the interests of justice". Get in touch with our legal team of DUI professionals to get more accurate information on the matter.
According to our professional expungement attorney, in order to complete probation successfully, you must pay all the necessary fees and fines that were ordered by the court along with all the restitution that needs to be paid to all the victims of the crime if needed. You should not be charged with any kind of crime previously, should not be serving sentence for other offense and must not be on probation of any kind. If you need to get more information, do not hesitate to contact a qualified and experienced DUI lawyer at the earliest opportunity.
If all of the above-mentioned conditions were fully satisfied, the next step for you will be to file an official petition to the Superior Court requesting the DUI charges in the conviction case be expunged from your criminal record. The majority of the courts will oblige you to pay the fees for the filing of the legal petitions. In addition, the official petition must be filed on the proper legal form and it needs to be served on the proper agencies.
Contact Us
Our qualified and experienced drunk driving attorney will need to be involved in the process in order to make sure that the petition is not rejected and the DUI expungement petition is filed properly, and served on the proper agencies. If you were recently arrested and charged with DUI offense, it is way too early for you to file an official expungement request, and you will need to learn more information on your first DUI arrest on our homepage.
In case of the petition for the expungement is granted by the court, then, in the vast majority of cases, you can legally state that you were not convicted of the crime when trying to apply for any private employment. Nevertheless, the information regarding the prior convictions is largely available and it is often a much better idea to tell about your convictions than to wait for employer to be revealed. To get more info on the matter, feel free to consult an experienced legal representative as soon as possible.
By Sacramento DUI Specialists