Legal Penalties For a Third Time DUI Offenders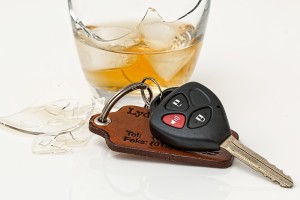 Third DUI; Even though the law enforcement authorities are very strict when it comes to driving under the influence of alcohol or illegal substances, some people manage to break the law for several times. Despite the genuinely severe legal punishment, some drivers are caught driving under the influence for the third time in the row. With that said, if the penalties for the first time very harsh and the second DUI was quite dire as well, the legal consequences of a third time DUI offense already imply mandatory jail time as well as revocation of driver's license for up to three years or more.
If you were already charged with DUI for two times previously, chances are, you know the drill. You are going to have your driver's license taken away from you. If you wish to restore it, you will have to go through the DMV once again. You will be able to file an official request to the DMV within 10 days after the arrest took place. Keep in mind – DMV hearing is very different from the criminal court and will not have anything to do with its decisions.
Although the loss of driver's license can be a big deal to some people, it is not the worst legal penalty that you will have to be deal with. Heavy fines will follow you for a while. Restitution to the victims is also very common and the legal fees. Furthermore, the judge is going to oblige you to follow an alcohol awareness program that you will have to pay for from your pocket. An ignition interlock device is going to be installed in your vehicle and you will be obliged to perform community service.
More Severe Punishment May Be Imposed On You For a Third DUI
You may be obligated to serve some jail time too. In line with the legal penalties and fines, you can be sent to a county jail. If you injured or killed anyone, you will be facing years in prison. You may get a probation and will have to follow every term and condition to stay out of trouble for good if you wish to avoid getting back behind bars.
You will have more chances to avoid harsh legal penalties if you have a qualified and experienced attorney fighting on your side. A good lawyer will be able to defend your rights in court and possible reduce or dismiss all your charges. Therefore, if you or your family members are in trouble for the third DUI offense, do not lose any time and find a qualified lawyer, who will have the skills and the experience to help you now. If you need a professional attorney for your third time DUI defense, contact us now!
The Sacramento DUI Specialists, Sacramento DUI lawyer
Related Information: Second DUI | Underage DUI